What is the Fairfax Abilities Test (FxAT
®

)?

The Fairfax Abilities Test (FxAT) is a group-administered aptitude test for 2nd graders in Fairfax county Virginia and is used to estimate students' reasoning and problem solving skills. This test is a modified version of the Cognitive Abilities Test (CogAT). The modifications were made to reduce the oral language comprehension requirements to make the test fairer to ELL (English Language Learner) students.

Go to FxAT tests
---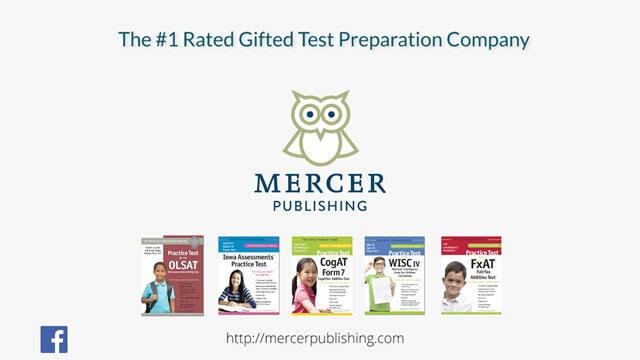 Watch our video to learn more about Mercer Publishing's Gifted and Talented Test preparation system.
---
Test Format
The Fairfax Abilities Test (FxAT) exam is made up of three sections called batteries (verbal, nonverbal, and quantitative). Unlike assessment tests which measure what a student has already learned, abilities tests are designed to measure intellectual ability, focusing on analytic and problem solving skills rather than specific knowledge. With administration time, the FxAT exam takes between 2-3 hours to complete.
For a more in-depth description of the FxAT exam, utilize our Frequently Asked Questions page to answer any questions you may still have.
How to Prepare
The best way to prepare for the FxAT exam is by exposing your child to the exam format and the types of questions they will see on the day of the test. With Mercer Publishing's full-length Practice tests, your child will experience the same format and number of questions as the actual exam. Each practice test booklet contains 1 full-length exam and comes with the answers and explanations. Downloadable versions of our tests are also available for Mac and PC users.
To see what typical questions look like, view our free CogAT Sample Questions here.